Full 1
Full 2
Full 3
Bollywood dance classes are a type of dance training that focuses on the popular Indian film industry, known as Bollywood. The classes typically combine a range of dance styles, including classical Indian, folk, and modern styles, to create a high-energy, dynamic dance form.
The classes start with a warm-up, which usually includes stretches and cardio exercises to get the body ready for dancing. The instructor then demonstrates and breaks down a series of dance moves, which the students then practice and refine. As the class progresses, the moves are combined into a choreographed routine, which the students work on perfecting.
Bollywood dance classes typically incorporate upbeat music, vibrant costumes, and expressive facial expressions, which are an important aspect of the performance. The classes are suitable for dancers of all levels, from beginners to advanced, and offer a fun and engaging way to stay active and learn about Indian culture.
In addition to improving physical fitness and coordination, Bollywood dance classes also provide a space for socializing and connecting with others who share a love of dance. Students can expect to leave each class feeling energized, empowered, and inspired to continue exploring the vibrant world of Bollywood dance.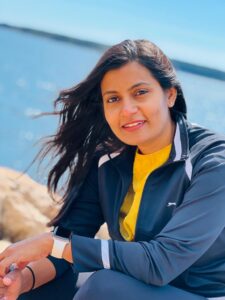 Founder/Dance Director - Sirisha Seri
Her role involves overseeing the production of a dance performance, both on stage and in the studio. This entails coordinating with choreographers and dancers, running rehearsals, and making decisions about creative and practical aspects of RB School of Dance.
When Srimanth was a young boy, he was inspired by Mega Star Chiranjeevi and would dance along whenever his favorite actor appeared on screen, regardless of whether anyone was watching. Over time, his admiration for the star evolved into a passion for music and dance. During his school years, he participated in numerous competitions and even choreographed his school and college teams for various dance events. He was also heavily involved in choreographing cultural events at his school, college, and neighborhood. Since relocating to Nashville, he has continued to choreograph dance performances with unique themes for his friends, which are performed during the annual India Day function hosted by the Indian Association of Nashville and for many cultural organizations. He has been instructing kids at RB from the inception of the company in 2016.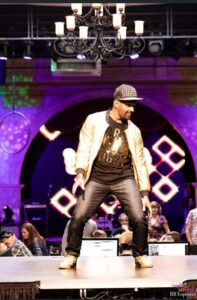 Founder/Instructor - Srimanth Brindavanam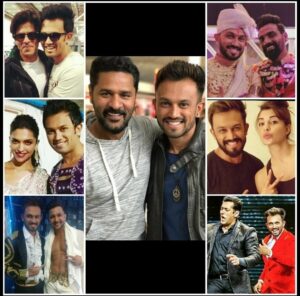 Instructor - Pritham Jachak
Pritam Jachak is a professional assistant choreographer and dance artist who has collaborated with renowned choreographers such as Geeta Kapoor, Remo De Souza, Terrance, and the one and only Prabhu Deva. He has showcased his talent in several prestigious award functions including the Star Screen Awards, IFFA, Zee Cine Awards, Star Parivar, among others. Pritam has shared the stage with a variety of celebrities including Sharukh Khan, Salman Khan, Ranveer Singh, Shaheed Kapoor, Deepika Padukone, Jacqueline Fernandez, and many more. Additionally, he has also performed as a lead background artist in various Bollywood songs from movies like Race 3, Kalank, and Hate Story 4. Notably, Pritam has also been a part of world tour shows with Sharukh Khan and Salman Khan.